Plant Of The Month - March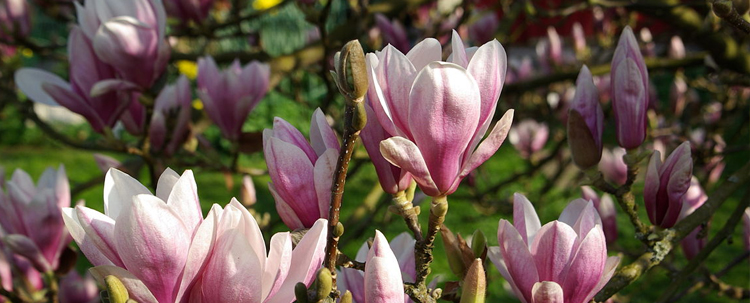 This month's choice is the Magnolia. There are many beautiful varieties, deciduous (lose their leaves) and evergreen. The deciduous varieties flower before the leaves emerge.
Magnolias are easy to grow and require virtually no attention, just watering whilst they become established and in dry summers when nest years buds are forming.
Some varieties such as M.stellata are ideal for a small garden with their bright strap like petals in white or pink or the M.soulangiana which grows much larger and has the classic tulip shaped flower in whites, pinks and purples.
Definitely worth looking at this year. To see some stunning specimens, visit Kenwood house in Highgate this spring.
| | |
| --- | --- |
| Botanical name | Magnolia |
| Height | 1m- 10m depending on variety |
| Spread | 1-10m |
| Aspect | Sunpartial shade, sheltered from cold winds |
| Flowering time | Spring |